Zap!
Wah-wah pianos, bold bass lines, legato guitars, and lashings of cowbell: the debut CD from Vancouver drummer Dave Robbins's electric band is a throwback to a distant time- we're talking fusion here. Robbins shows admirable restraint on "Slowing Movement" but elsewhere proves himself a powerfully dynamic drummer—and a born leader, too.
Alex Varty- Georgia Straight June 27, 2013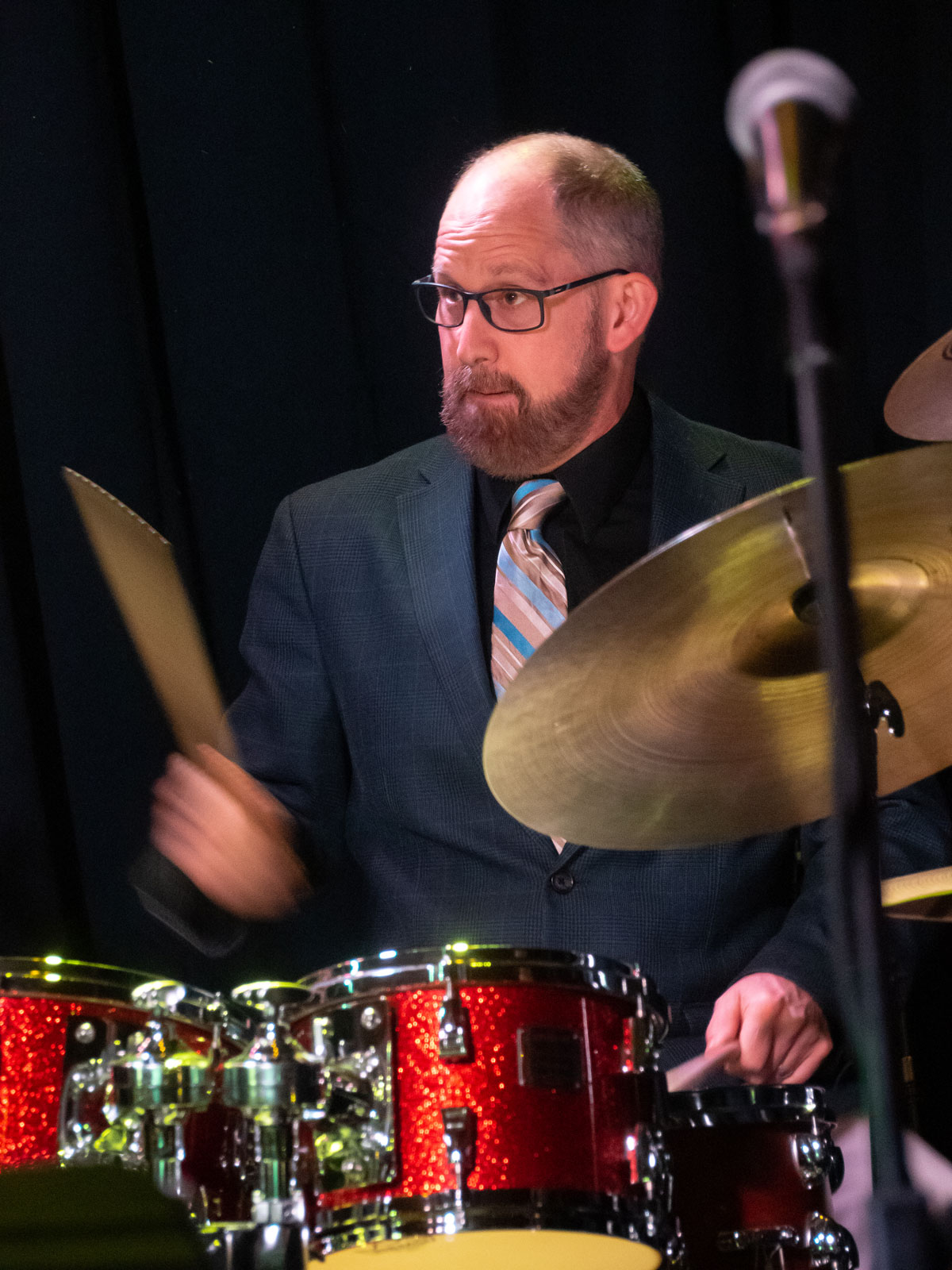 At the Mark
Robbins' solo feature on his own composition 'At The Mark' exposes different 
perspectives of his talent. At first, he could be any one of a number of swing-era drummers, [but then he] temporarily upends the feeling of a strict pulse, akin 
to modern masters such as Elvin Jones and Tony Williams. Without pausing,
Robbins then shows off some wicked chops while traveling around the set. Even 
during rapid single-stroke rolls, when struck hard, Robbins' snare drum
projects something decisive.
David A. Orthmann, web site: All About Jazz, July 18, 2001.
At the Mark
Drummer Dave Robbins has quitetly become one of [Vancouver's] most reliable timekeepers, but who knew the guys could write? Huff has the potential to be a future standard with it's haunting melody and nice tension in the arrangement.
Marke Andrews- Vancouver Sun Jan. 30, 2003
All About Dave
Robbins kicked the band along with hell-for-leather abandon matching precision with his considerable energy.
Paul Wells, The Montreal Gazette, Oct 20,1992.
Robbins has a breathtaking sense of time and technique at the drum kit and ferociously drove every tune Friday night. Powerful without being over loud, Robbins' playing was the essence of taste and percussive texture and colour.
Joseph Blake, Victoria Times-Colonist, Aug 15, 1996.
…being given musical encouragement from drummer Dave Robbins. Better to give a little extra presence, he wisely had his sticks out…
Robbins, sounding like Max Roach, encouraged the solos to their logical conclusion. On a couple of occasions, though, he turned quite ferocious, pushing the other musicians to a peak. Such outbursts were just what the music needed.
Mark Miller, The Globe and Mail, April 6, 2000.
..the endlessly inventive Robbins..
Guy MacPherson- Georgia Straight (Vancouver) 2001
Dave Robbins is a powerful but attentive drummer.
Paul Wells- National Post Jan. 13, 2003.
The beat Robbins inflicts on the audience is animated and forceful without being too overbearing.
Karl Stober- www.jazzreview.com/cd/review-19921.html  2007.
Robbins played with the rhythmic intensity that highlights his deep commitment to and understanding of the world of jazz drumming.
Steve Gedrose, Jazz Yukon, Jan 26,2014.